Perfect interiors never go out of style
The skilled creative home Interior Designers at Urban Pride Interiors keeps in mind the importance of your bedroom, to make it ergonomically and comfortably beautiful. From noise-less sliding wardrobes to cosy beds, Urban Pride Interiors still holds up to its reputation of being one of the best Interior designers of Bangalore.
BED
Relax with custom-built ideas of cots from Urban Pride Interiors. Your Bedroom beauty depends primarily on how the bed is made and organized, supported by lighting, and tables. Choose between the wide selection of designs and colour choices on the market in your required design. A neat storage, peace of mind vogue and luxury are often expected once it is designed.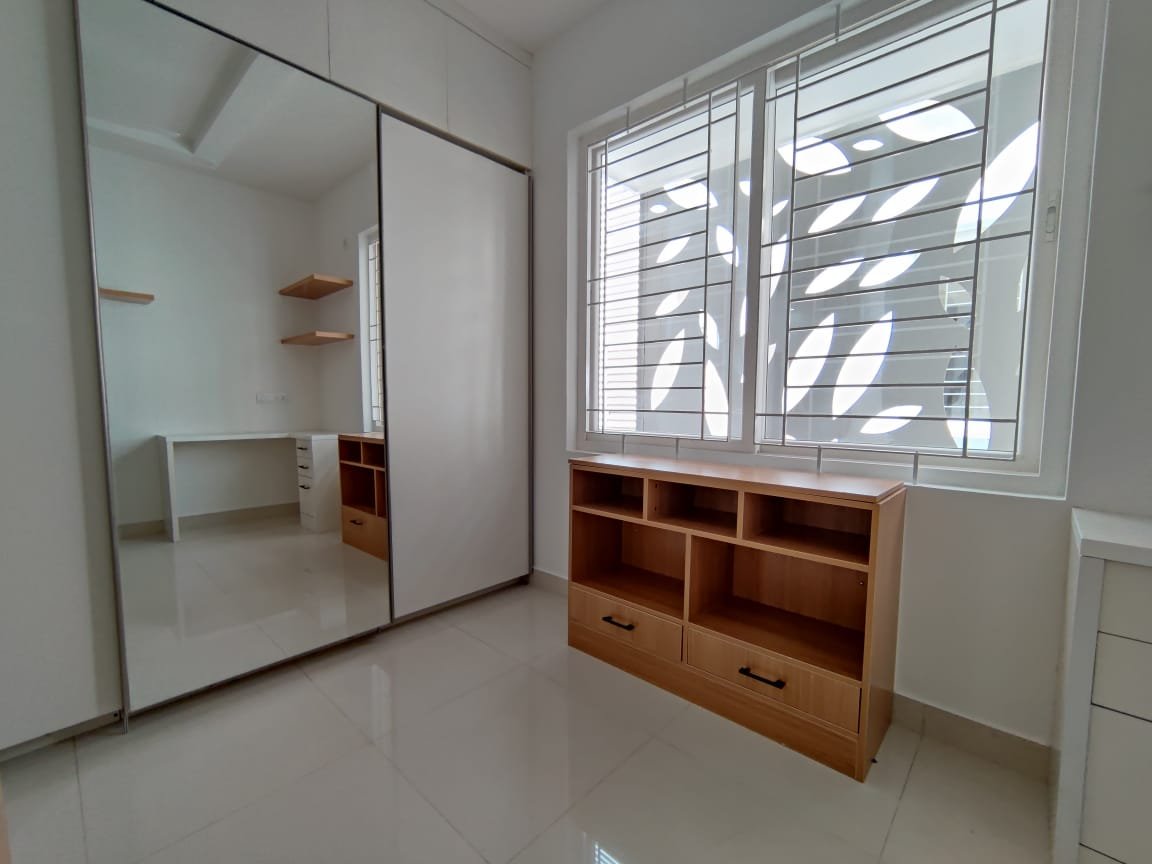 DRESSING UNIT
Dressing units are a vital part of the Bedroom interior; it usually comes integrated into the wardrobes. Urban Pride Interiors offers you to make your selection to create as per your needs in custom design and measurements. Customers will get the dressing table as per your needs anywhere in Bengaluru as a part of your Bedroom interior.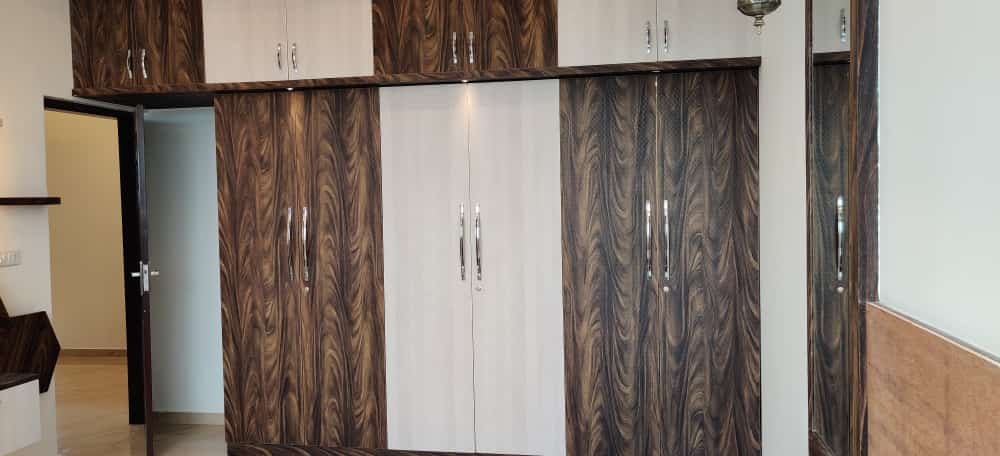 WARDROBE
Classy and modern wardrobes transform a bedroom additionally to present ample storage facilities. Wherever it fits better and what ought to be the dimensions are usually an interest to be discussed with a designer and then decide.
Artfully blending style and design  
It "aint" just a room, it's a masterpiece!
At Urban Pride Interiors, modern and practical bedroom spaces are created by professional decorators. Our bedroom designs are customized to the personal tastes and functional requirement of the customers, thus creating beautiful, comfortable and elegant bedroom design spaces. Now we will let the photographs of our efforts do all the talking.
The bedroom should be a reflection of your values and aesthetics so if your desire is a bedroom enriched with your culture and history, or a modern style and approach, we have got you covered.
We help you live in style
At Urban Pride Interiors, we decorate your bedroom with rich and cultural designs of India if that is your choice. We focus on colour, fabrics and arts that will make your bedroom a dream room for you and they also focus on the end to end process.
Transforming spaces to perfection!
Get inspired by the fresh approach to crafting a home that's uniquely yours.